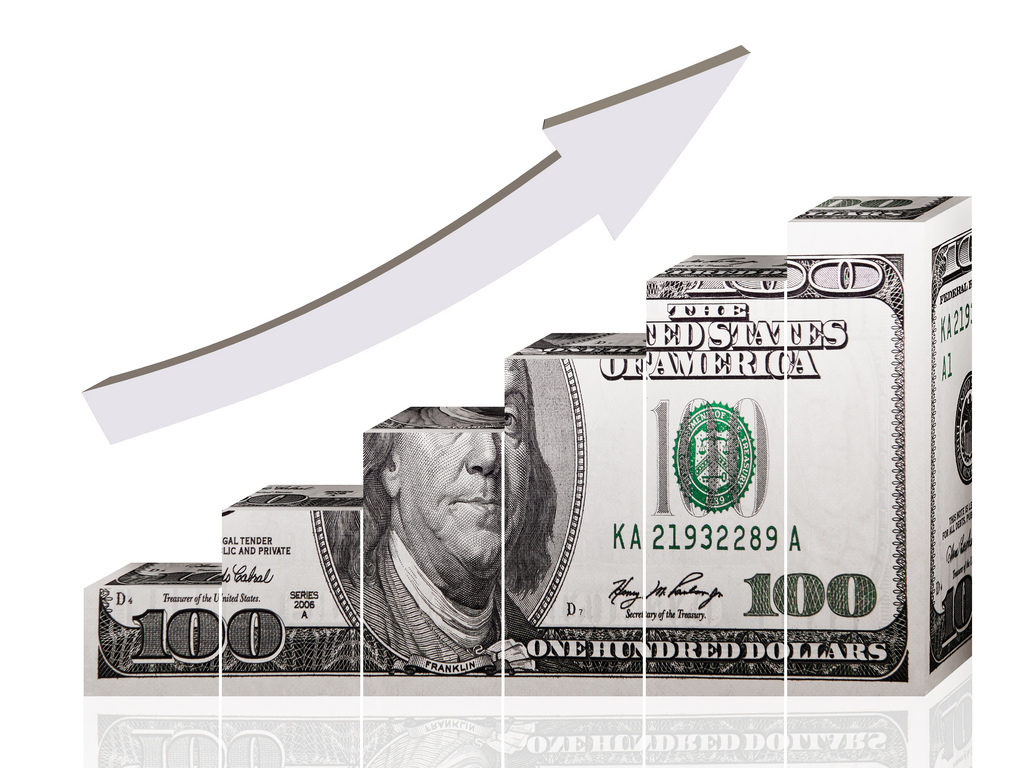 How would you like to get free money fast? Several companies are giving away free money to people just like you every day. Interested? It's easy.
How? By taking advantage of online shopping rewards programs.  Similar to credit card rewards and airline mile programs, online shopping rewards are another extremely easy way to get cash and prizes simply for making your everyday purchases.
Rakuten vs Swagbucks: Which is the Best Rewards Program for You?
However, not all shopping here are two online rewards sites that I'd like to focus on: Swagsbucks and Rakuten.
Although neither site actually sells anything themselves, they do network with thousands of online retailers and offer a multitude of good deals.
Here are a number of great tips and tricks for how to get free money fast from Swagbucks and Ebates.
Getting Free Money from Swagbucks

Swagbucks is a free service that was started in 2008. They've paid out over $420 million to members so far.
There are a number of ways of ways you can get free stuff from Swagbucks:
taking surveys
playing games
watching videos
trying products and services
shopping online
searching the web with the Swagbucks search bar
While the other activities do pay, shopping online through the Swagbucks portal will make you the most money.
Whenever you shop online through Swagbucks, they'll give you cash back on the purchases you make. Here are some ways you can maximize your shopping rewards with Swagbucks.
1. Amazon.com
You can buy literally ANYTHING on Amazon.  So before you make your next purchase of whatever you need, why not do it through Amazon via Swagbucks?
You'll earn 4 Swagbucks points for every dollar you spend.  In a short amount of time you'll accumulate the minimal 450 points you need to get your first $5 Amazon.com Gift Card.
Bonus: Swagbucks offers shopping cash back for thousands of store, including popular ones like Target, Walmart, Best Buy, Walgreens and more.
2) Search Through
Swagbucks works like any other search engine, if you log into your account everyday searching for items and products or information, you get points rewards. The more you search using your account, the more your points accumulates, you can redeem the points later on as cash or otherwise.
3) Take Daily Poll
Once you log into your account via toolbar, you can take daily polls and win yourself 1 buck's worth of points daily. These points are transferable to cash through free Amazon.com Gift cards.
4) Complete Profile Quizzes
If you are a new member, you need to log into your account and head to where they post trusted surveys. Complete anyone of the surveys and you get 100 points in every completed survey.
5) Qualify then Complete a Survey
There is a chance to complete six surveys daily.  If you qualify for a survey, the owners of the survey may call you to go and give your opinion about their products. That opportunity could be worth up to $100 of cash or more.
6) Coupons
You can earn points if you print coupons every day.  For every coupon redeemed, you get 12 Swagbucks points. All coupons redeemed from your account are credited every 12 weeks.
7) Referrals
Whenever you refer your friends or loved ones, you are credited 150 free Swagbucks points immediately.
8) Playing Games
Wheel of Fortune.  Deal or No Deal.  Bejeweled.  If you like any of these games or playing apps on your portable device, then you also have the opportunity to build up your Swagbucks points account as you do.
Make Some Quick Cash with Rakuten

Very similar to Swagbucks, Rakuten is another wonderful shopping site that offers free money and rewards for literally everything you can buy under the sun.
The main way you earn points and rewards is by shopping online.  Search for literally any store you can think of and they will have some sort of cash back percentage for you in their catalog of 2,500+ partners.
In fact, Rakuten will pay you up to 40% cash back at over 2,500 stores.
Some of the current stores and their Rakuten partner discounts (as of this writing) include:
Oakley: 8% cash back
Vistaprint: 6% cash back
Old Navy: 6% cash back
Kohl's: 2% cash back
Omaha Steaks: 7% cash back
Under Armour: 6% cash back
Rakuten will sometimes offer cash back at big box retailers like Amazon, Walmart and Target as well.
Note that you need to shop by accessing store sites through the Rakuten portal in order to earn your cash back. If you shop directly through the store site, no cash back will be credited.
Important: While the Rakuten portal applies only to online shopping, Rakuten does offer in-store cash back offers as well.
Check the Rakuten website for current in-store cash back offers.
Coupon Codes and Travel Discounts
On top of earning cash back, Rakuten will also offer you multiple coupon codes to make the deals even sweeter.
Bonus: Rakuten also lets you earn cash back on travel and vacations. It's not uncommon to earn up to 5% cash back when you book your hotel stays through the Rakuten portal.
That can add up to a lot of cash back when you're traveling. And you can put your earned cash back toward your next vacation too.
Other Ways to Earn with Rakuten
You can also earn cash by referring your loved one or friends. For every sign up that happens through your promotional link, you get $5 provided he purchases the value of at least $20 onward.
In fact, sometimes they have special offers where you can earn $30 for 3 new users or more.
Rakuten pays you all accumulated cash back every quarter. They'll write a check and mail it to you.
Rakuten doesn't offer quite as many opportunities to get free credits as Swagbucks does (such as through the games, surveys, questions, etc.).
For that reason, there is some advantage to signing up for both rewards programs.  Every time you can't find a good deal on Swagbucks, you can check Rakuten and see if they offer you a better opportunity to get free money.
Only Buy What You'd Buy Anyway
The key to earning serious money on these sites is to only buy what you'd buy anyway. If you start buying extra stuff just to get shopping cash back, you're negating the benefits of the cash back bonuses.
Use Rakuten and Swagbucks to get discounts on online purchases you'd planned on making anyway.
After all, the point is to earn more money, not to spend more money.
And if you're shopping for the sole purpose of getting cash back, you'll end up losing a lot more money than you'll save.
For that reason, you'll want to limit your shopping to items you'd normally buy.
Summary
No matter which site you use, both Swagbucks and Rakuten can both be a great way to make some income on the side without really having to do more than buy the things you were going to buy anyways!
Take advantage of the free money offered by these companies. Use your cash back bonuses to reach financial goals such as debt freedom or saving for a dream vacation.
You may as well earn some money if you're going to be shopping online anyway.
Have you used Swagbucks or Rakuten cash back shopping programs? What did you think of your results?